Born from quality design, these pumps are made for the long haul. Alongside regular maintenance and care, InkPRO® pumps are made to last.
The Heartbeat of Consistent Color.
Air Flo is the exclusive distribution partner for North America for Yamada's InkPRO® brand. InkPRO® is known worldwide for its innovative products, superior quality, and unmatched reliability. InkPRO pumps are accurate, well-engineered and easy-to-use, with a low-maintenance design, developed exclusively for the transfer of high viscosity printing inks.
Stringent quality procedures are followed throughout the manufacturing process, including liquid testing of every pump prior to shipping. InkPRO® Ink Pumps are the first pumps specifically engineered for printing ink applications and addresses issues which have historically plagued ink pumping systems; leaking gland seals, difficult and messy drum changes, air motor icing, and noisy operation among others.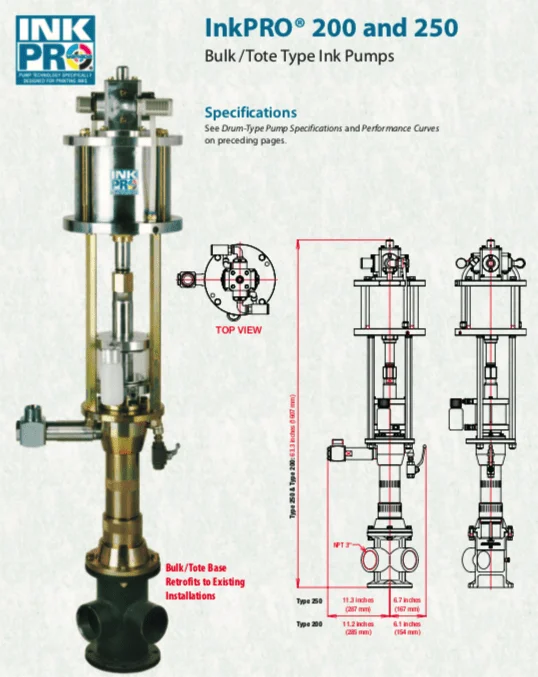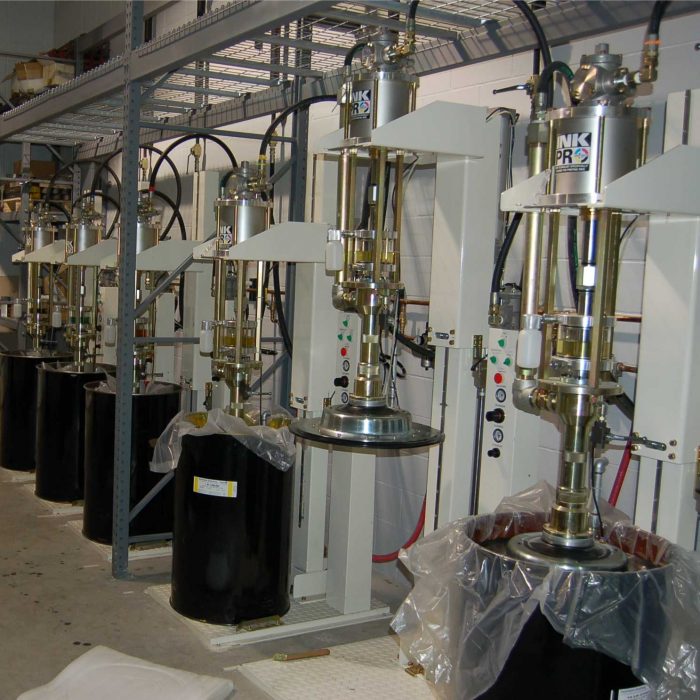 With the field tested and proven design, Yamada InkPRO® Ink Pumps provide highly accurate flow rates under continuous (24/7) operation. The innovative pump architecture keeps the ink replenishment process simple, quick, and clean—eliminating unnecessary and costly press restarts due to ink-starved fountains.
The primary difference between the Yamada InkPRO® piston pump and the competitive brands on the market is that the Yamada pump has been designed specifically for offset lithographic printing ink transfer only. Naturally, when a piece of equipment is designed to transfer multiple compounds there are some compounds that transfer more efficiently than others. This is the design concept behind the Yamada InkPRO® piston pump. The pump is designed to transfer only printing inks and therefore its efficiency and longevity performing this task are a marked improvement over conventional designs.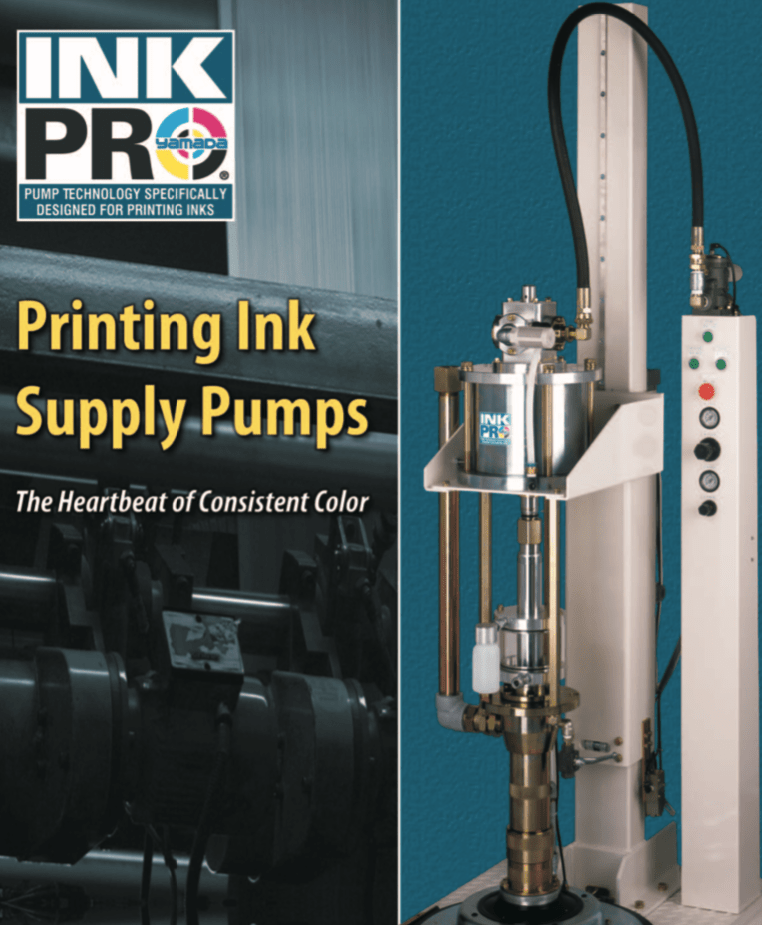 INKPRO® Quality Assurance
The image to the right was taken during installation. Those very pumps are still actively running 18 years later. A yearly rotation is all it takes to keep them operating at peak performance.
With proper care the customer could expect a very long service life from Yamada InkPRO® equipment. Yamada takes pride in producing quality industrial equipment that is build to last.